Discussion Starter
·
#1
·
My wife has had her 2003 Carenssince 2005 & it has never let us down ( ever)
In the highwinds earlier this month a large billboard sign blew down at her work & landed on her car & then bounced onto the roof of her collegues Mini before coming to a stop .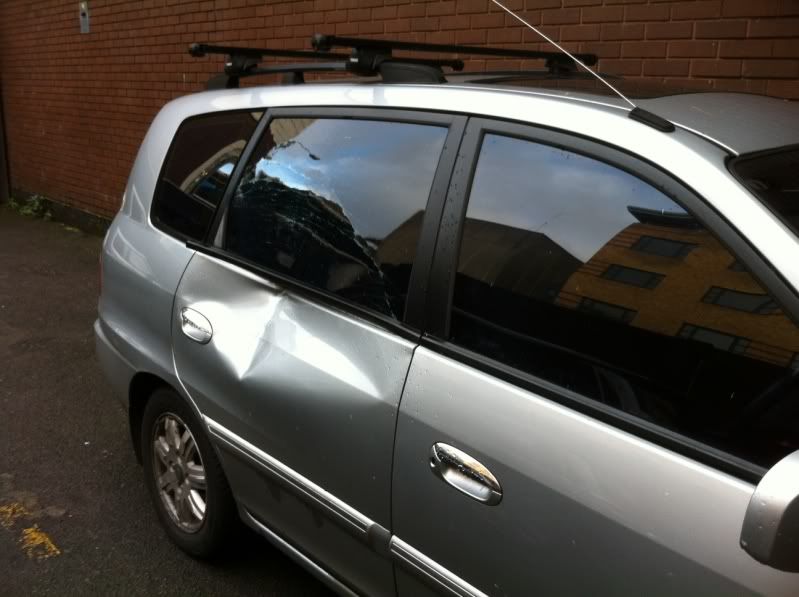 It caused about £1,700 worth of damage to the mini ( needs a new roof ) & over £3,000 worth of damage to the Carens . Door , window , window motor , frame of car bent,so the door won't open .plus some more minor dents & paintwork damage . The sign company have claimed on their public liabilty insurance & they have decided to write it off , so it will be collected any day now .
We had planned to look at a replacing the vehicle at the end of this year but fate decided for us . If it had happened 30 mins before it could have been a lot worse as my daughter & her friend got out of that door as they went to a cinema party, whilemy wife popped into work .