Discussion Starter
·
#1
·
Just done my 2005 rear shocker top bushes.I bought genuine Kia bushes, part no. K0K72A28799 - E29B1 Plate Rubber - £8.83 inc vat for 4
You need 2 for each side.
It took me 45 mins for the first one and around 30 for the other side, as I then knew how to do it and wasnt taking pictures!
First jack up one side rear wheel (I used the vehicle jack as its a good strong one) and remove the rear wheel.
Place another jack under the shocker lower mounting point (the mount, not the actual shock absorber) and wind up just taking a little of the axle weight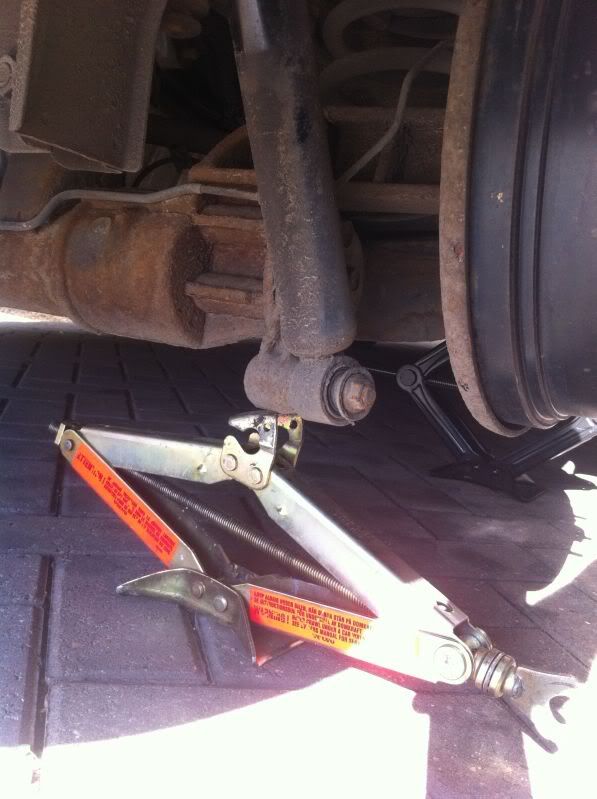 Remove the lower shock absorber bolt (17mm)
Next remove the 5 (4 if its the passenger side) 17mm bolts holding the shock absorber top mount
Bolts Removed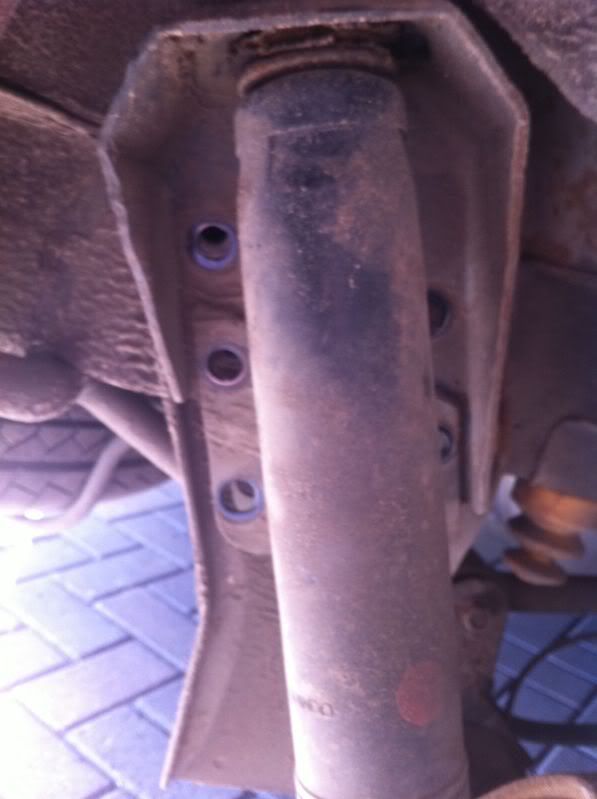 You should now be able to remove the complete shock absorber with the top mount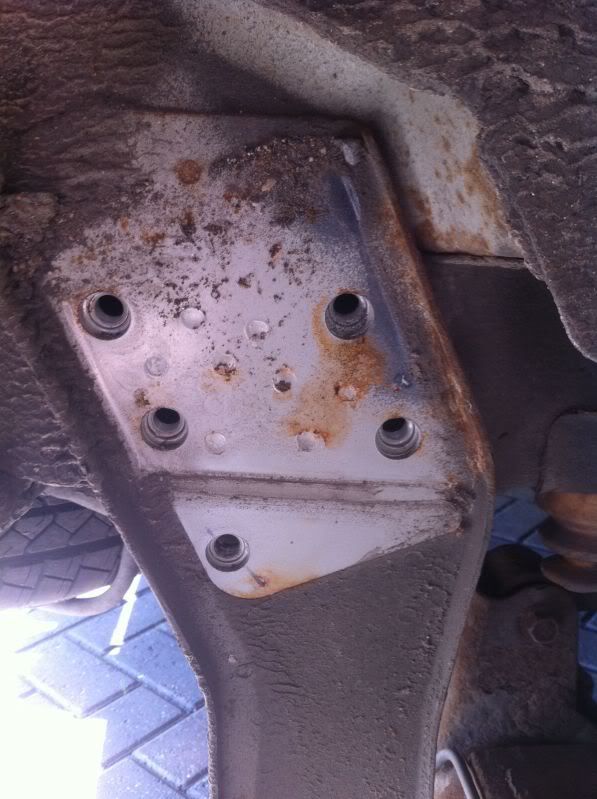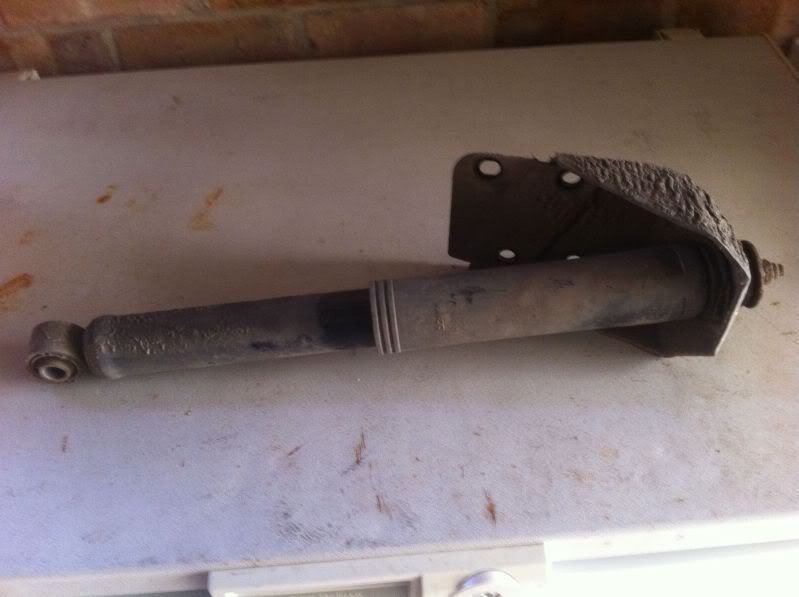 Next you need to remove the 2 17mm nuts from the top of the Shocker. There are 2 nuts used instead of a single locking nut. So 2 17mm spanners, one on each nut, and undo the top one, whilst holding the lower one.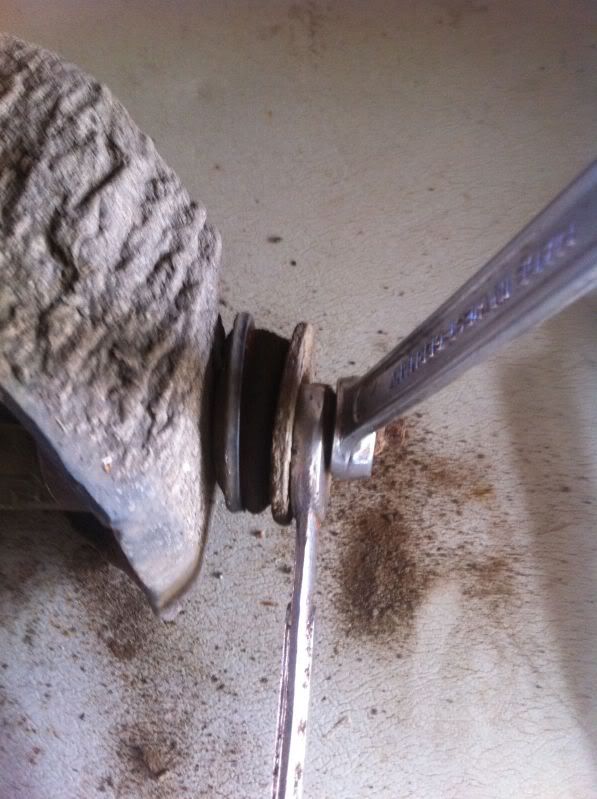 Once you have removed the 2 nuts, you can take off the top washer followed by the old bush. Then remove the shocker from the mount and remove the other old bush
Here are mine shown against the new ones...
I think they are a little worn!!
Rebuild is the reverse, place new bushes on shocker
And retighten the 2 nuts on the shocker top, nice and tight.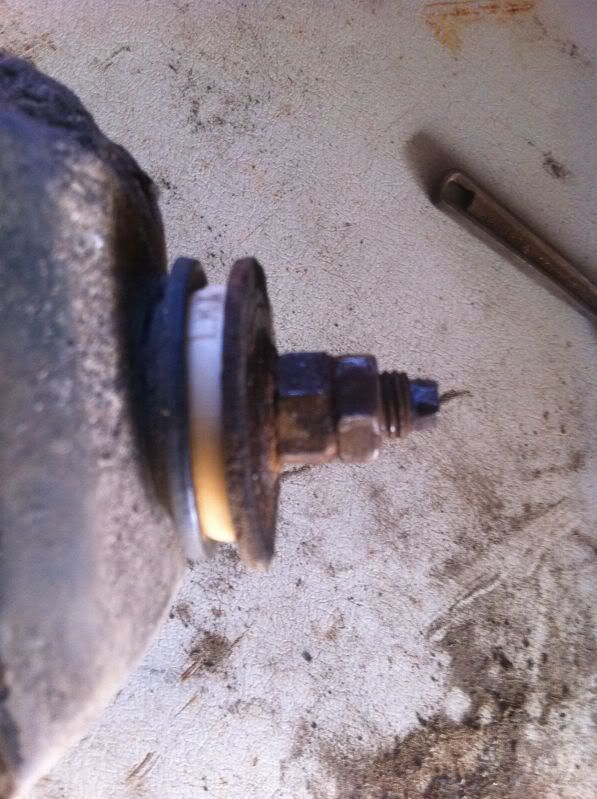 Then replace the whole unit back onto the vehicle
Tighten all nuts/bolts (3 grunts on a knuckle bar if you dont have a torque wrench!)
Refit wheel and remove jacks
Job done, no more rattle from the rear!