Discussion Starter
·
#1
·
My windscreen wipers were juddering across the glass so i replaced the blades with new ones.Still juddered.I then came across a car detailing site that highly recommended Glass Compound Z.
I'd tried various ordinary glass cleaners without any joy so I thought I'd give it a go.
It says on the instructions to wet the windscreen and dry it off first.I noticed that the water was beading on the glass as if it had wax or RainX applied.
I used the supplied pad and applied it all over making sure the glass stopped repelling the liquid until it would dry white.I then rinsed off the windscreen with a hose and a using a brand new cloth.Once the water ran down the glass it now came down in a full sheet of water instead of beading,confirming that the contaminates had been removed.The wipers now slid across the windscreen without any juddering and even when all the water had been wiped,the wipers still didn't judder or make any noise.
I am very pleased with the outcome and the product itself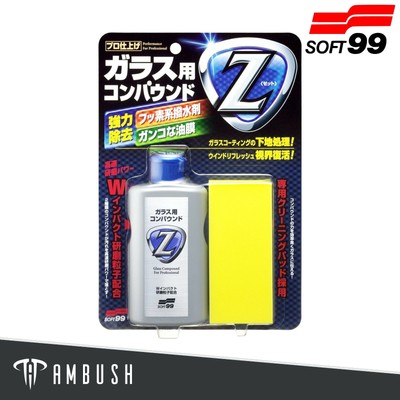 A product necessary for perfect preparation of the windshield before the application of hydrophobic coatings from the Glaco series as well as others! It removes greasy, unwanted films, and other products previously applied on the glass by sterilizing it.