Discussion Starter
·
#1
·
First post on the forum, usually found on a forum to do with something two decades older, my beloved Triumph. Though it's our 98 Sportage 2.0 DOHC Auto you guys will be more able to help with. Great little car, I can't insure it though (I was told it didn't exist by three companies in one day, even though I was sat in it...),and we don't need it when we move, so off he must go.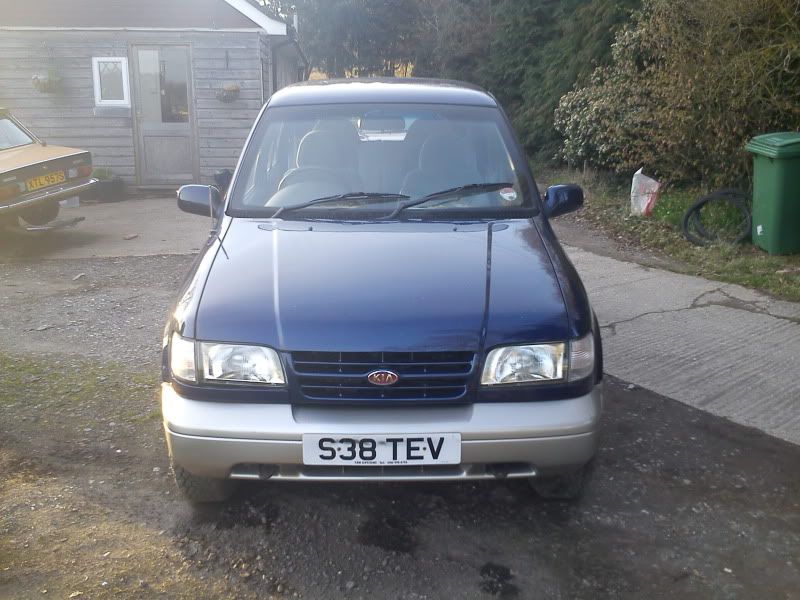 Basically, due to a huge fuel leak (return side) it was decided to pull the tank out so we could replace the corroded fuel lines. When I pulled the hoses off from the top of the tank (through the hatch under the rear seat) one of the metal outlets on the top of the pump decided it wanted to come with the pipe. Handy.
So, off to my local friendly scrappy I went, no help. Found a breaker (2001 Sportage SX, cracked head apparently, oops.) on ebay and bought a replacement pump. Grand.
Problem is, the new pump has a different fuel sender/power socket on the top of it.
Old (See the annoying broken pipe and the screws rusted solid to the top of the tank. Soaking in plus gas as we speak, will probably end up drilling them out.)
New (To me at least.)
I basically want to know;
If I can get the seller to send me the plug that comes out of the top of it, will it be compatible with the current loom?
Or am I better off punting this pump back on ebay and trying to find another one?
This is the only thing in the way of us sending Steve off to his new home, so we'd like to get it done quick!
Cheers/