Discussion Starter
·
#1
·
The table has been made using an Audi, 5 spoke, 17"alloy wheel, which
has been re-furbished and powder coated black with silver metalflake.
The table also has a chrome base and stainless steel upright. The table
top is a sheet of 6mm, 20" diametre glass, which is secured to the
wheel using wheel nut styled nuts, bolted to an aluminium plate on the
rear of the wheel
The table has been designed and built by me in the garage (with the
exception of the glass) and is not a mass produced piece of furniture.
I have put it on here to test the water. This is the second one I have
built (first is a prototype) and am planning on building and selling
more of these, along with other designs and other pieces of furniture,
if there is a demand.
I am also happy to build them using your wheel, a specific wheel or style, upon request.
This one is for sale at £200
Please email at
[email protected]
if you are interested or have any ideas about a design you may like.
Postage will be £35+VAT to mainland UK.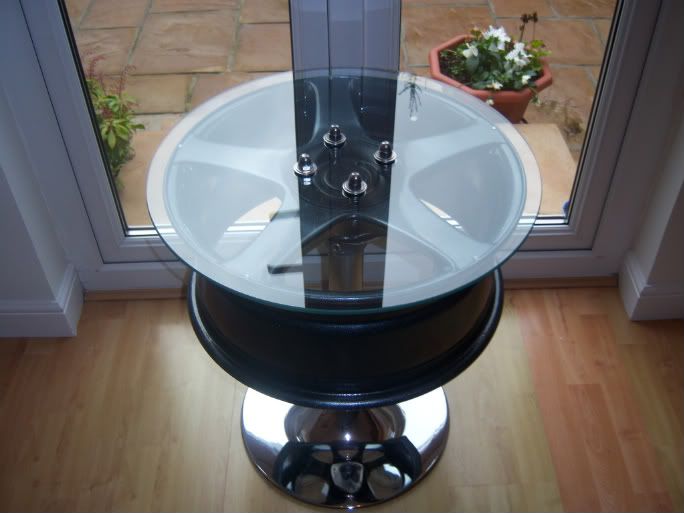 Thanks
Barry