Discussion Starter
·
#1
·
MMWWAAHAHAHA
Well me and Mrs thejoose where bored today so nipped to the shop for a few cans of paint. and decided to do the kia in an A-Team Style.
originally we where going to do it properly - grey ontop of the red line black below but the only grey we would get wasnt right so we decided on all black with the red line and red wheels
so here we have it before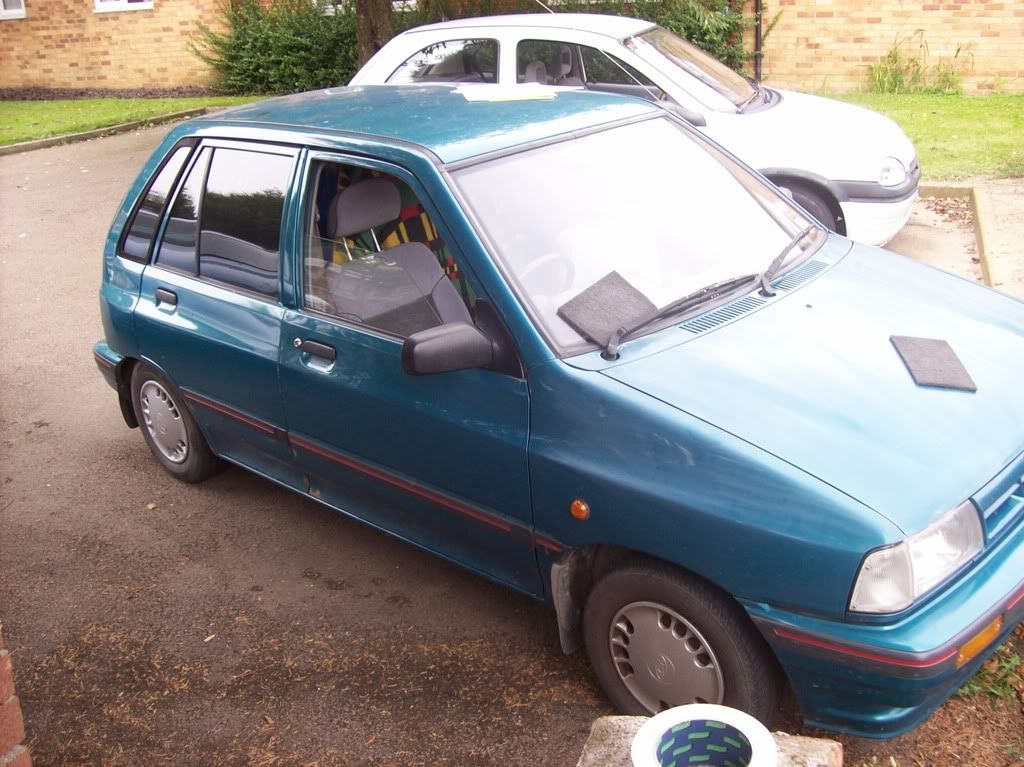 masking up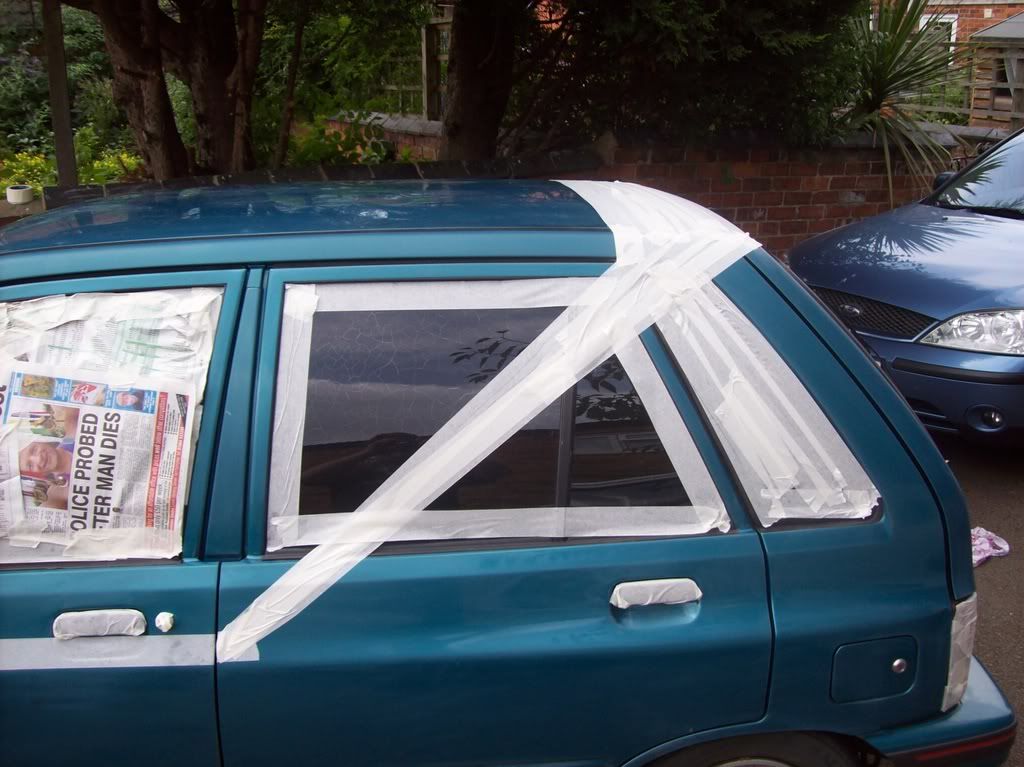 Let the matt blacking begin!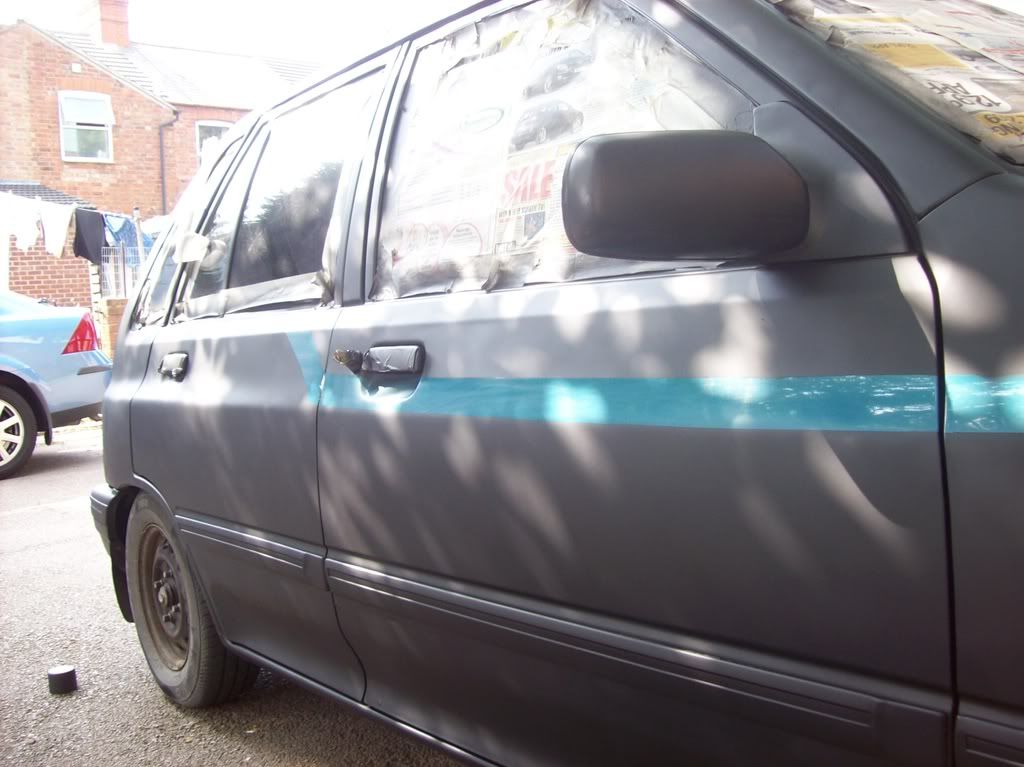 We also decided on red wheels - if its good enough for the A- Team van its good enough for me!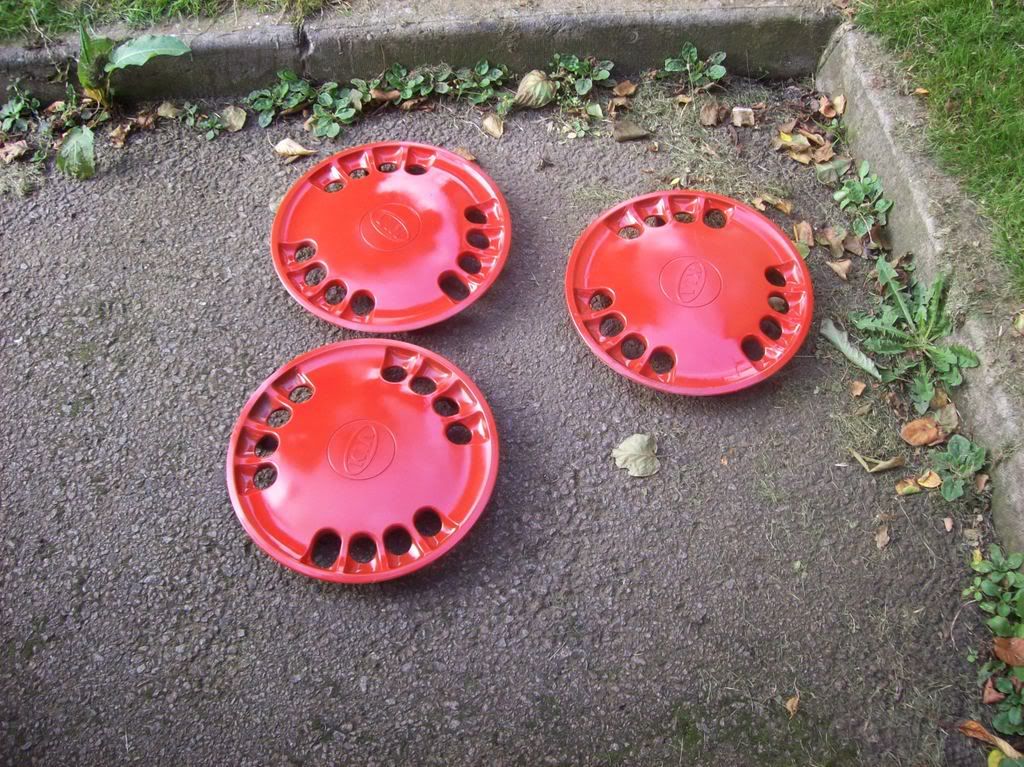 We then masked off the red line
You gotta have refreshment - in my case pear cider thanks to the wife!
Priming the redline
then painted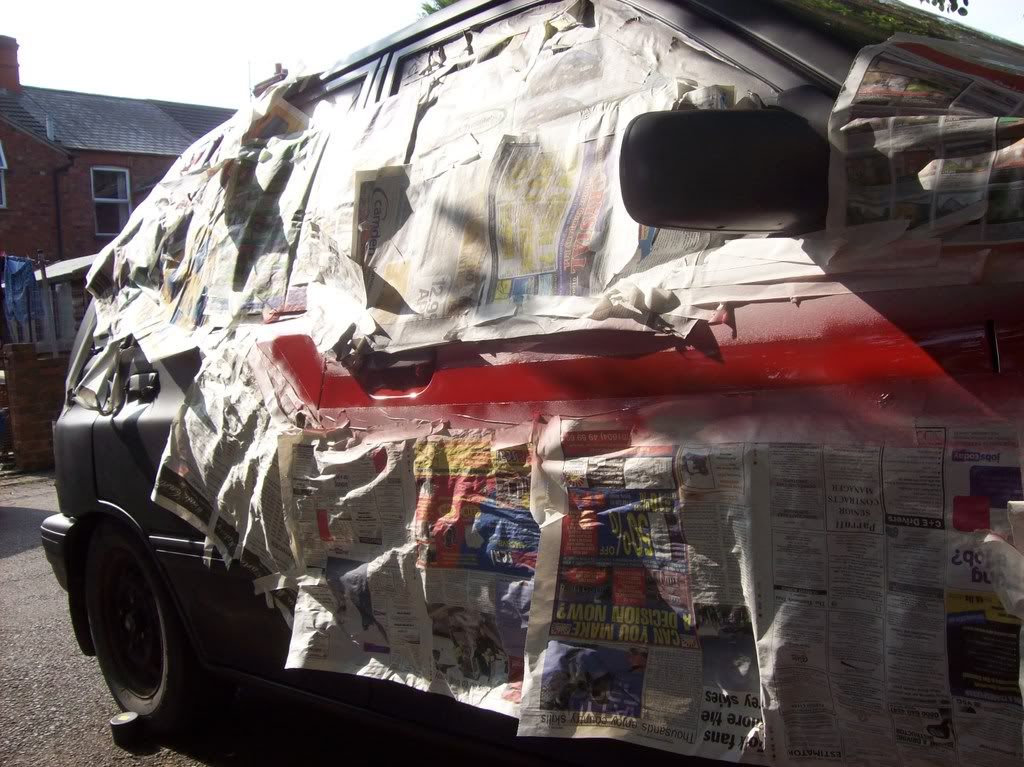 Not a bad result really
better than the previous colour anyway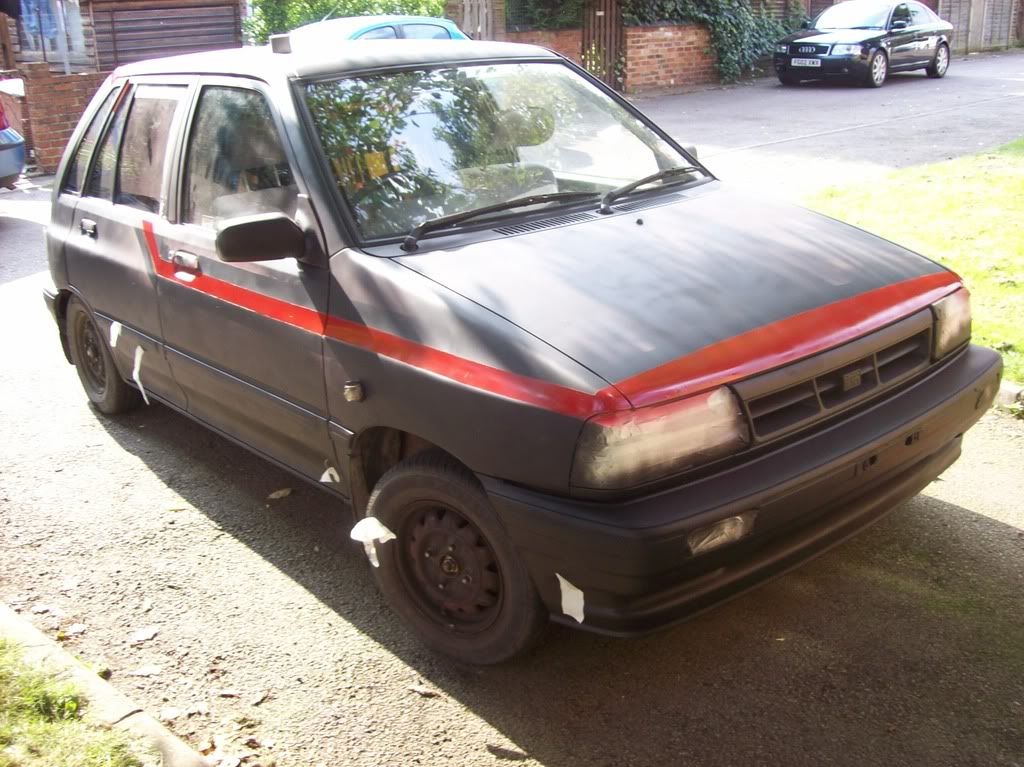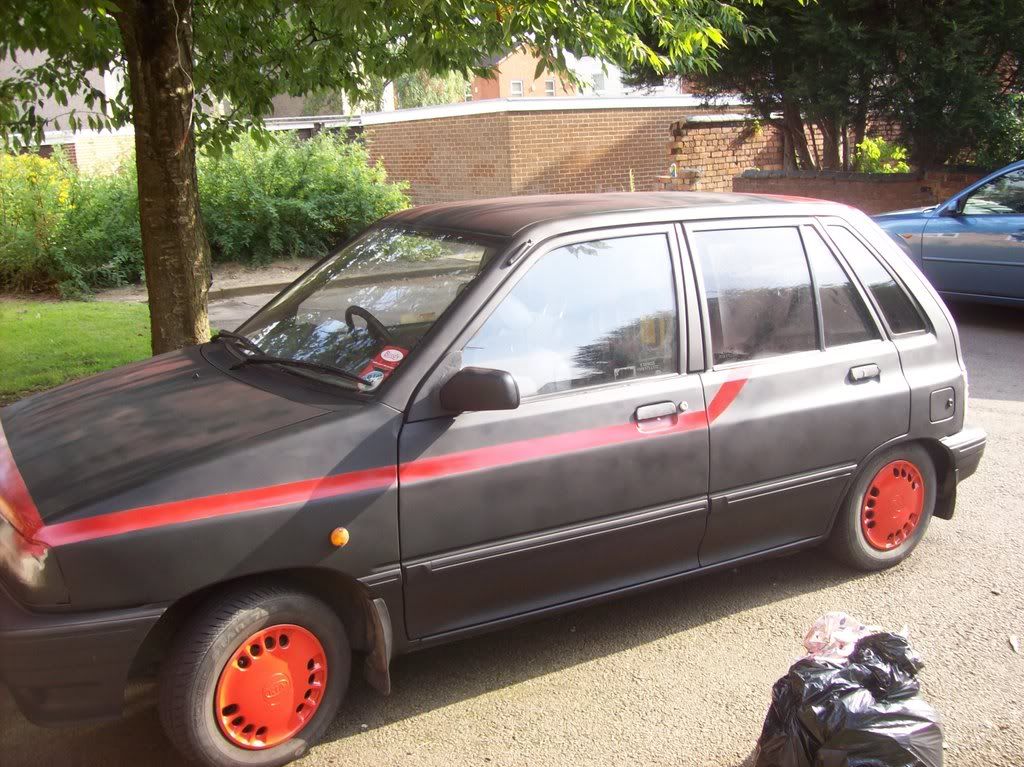 opinions welcome we decided against spraying the line over the window but i think it still works
It does nee some more work (a lil over spray needs taking care of but apart from that i think Its definitly going to be a marmite job im guessing most people will hate it but i think it looks sweet